A lot of people find psychology interesting. But what is it really like to work in psychology? A tough question to answer because the field is so broad. In this episode of The Psych Files podcast I'll share my thoughts on the difference between learning about psychology and actually doing psychology as a career. It's a tough thing to capture because psychologists could spend their day doing psychotherapy, or working with inmates in prison, conducting research with children or doing complex statistical analyses. Some careers in psychology pay well while others pay poorly. A job in psychology can also cause burnout because of the heavy demands. I hope to give you some valuable things to think about it you're thinking about a career in psychology.
Information About a Career in Psychology

Careers in Psychology
Here are some great resources on what it's like to learn about and work in the field of psychology.
Source: http://www.ThePsychFiles.com
Aug 26, 2013 - psychblog.co.uk -

1767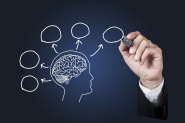 You might be at the beginning of your career in psychology studying for A Levels or a BSc in Psychology, or wanting to take a new direction and enter the world of psychology but there are many routes into the different areas you may want to move into.
Aug 26, 2013 - itunes.apple.com -

1633

Read reviews, get customer ratings, see screenshots, and learn more about PsychGuide on the App Store. Download PsychGuide and enjoy it on your iPhone, iPad, and iPod touch.
Aug 26, 2013 - all-about-psychology.com -

1824
A psychology website designed to help anybody looking for detailed information and resources.
Aug 26, 2013 - specials.about.com -

1739

A great site with tons of info about psychology. This page specifically refers to career options.
Aug 26, 2013 - careersinpsychology.org -

1909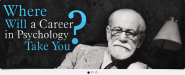 Find information that will help you further your understanding of the developing careers in psychology. Hone your career goals and map out your future in the ever changing world of psychology.
Aug 26, 2013 - psychology.about.com -

2097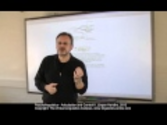 If you've ever thought about a career in a psychology-related field, then you've probably realized that there are a LOT of different career options within psychology. Of course, each area of employment has unique educational and training requirements, which means that it is important to start thinking about your future today.
Aug 26, 2013 - youtube.com -

1949
Information for people considering a career in psychology.
I mentioned in this episode that actually speaking with someone who suffers from schizophrenia is a very unique experience. These two videos will give you a sense of what living with schizophrenia.