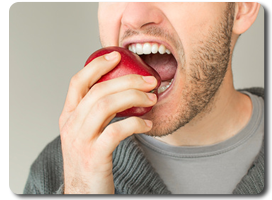 Does the sound of other people's mouth noises really drive you crazy? Honestly, it does to me. Things like lip smacking, swallowing, cracking and crunching really annoys me. If it annoys you too then you're not alone. Learn about misophonia in this episode. Also, a little more about my experiences playing Albin/Zaza in the musical La Cage Aux Folles, more on how we develop empathy for others and finally a new interpretation for what really was going on in the Stanley Milgram shock studies.
Get Better Grades On Your Psych Tests!
[image src="6524″ alt="Psychology Mnemonics Apps" href="" title="" info_content="" lightbox_caption="" id="" class="" style=""][image link="true" target="blank" src="6463″ alt="Psych Mnemonics app for iOS" href="http://bitly.com/PM_Homepage" title="The PsycExplorer app for iOS" info_content="" lightbox_caption="" id="" class="" style=""]
Resources on Misophonia
Triggering stimuli were all sounds produced by humans. Animal or other sounds usually did not cause distress, nor did sounds made by the patients themselves. Symptoms in 34 patients (81%) were triggered by eating-related sounds like lip smacking. 27 patients (64.3%) mentioned (loud) breathing or nose sounds as provocative. 25 patients (59.5%) could not tolerate the sound of typing on a keyboard or pen clicking sounds.
Empathy
Reading Literature Makes Us Smarter and Nicer
That immersion is supported by the way the brain handles language rich in detail, allusion and metaphor: by creating a mental representation that draws on the same brain regions that would be active if the scene were unfolding in real life. The emotional situations and moral dilemmas that are the stuff of literature are also vigorous exercise for the brain, propelling us inside the heads of fictional characters and even, studies suggest, increasing our real-life capacity for empathy.
Observing young people's attachment to digital devices, some progressive educators and permissive parents talk about needing to "meet kids where they are," molding instruction around their onscreen habits. This is mistaken. We need, rather, to show them someplace they've never been, a place only deep reading can take them.
Milgram