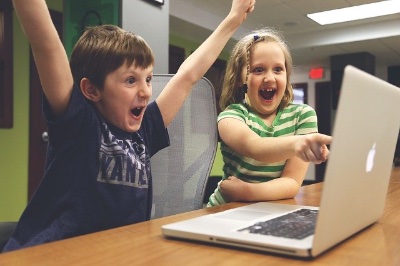 Maybe you've heard of gamification, but how do you do it exactly? How do you use game principles to increase people's motivation when they are doing everyday ordinary activities? Find out in this episode of The Psych Files when I show you how I would gamify an ordinary uHaul drive. Listen as I describe "uWin!". I'll first describe some gamification ideas and then show you how I'd put them to work in this rather ordinary truck driving situation. I'll think you'll have fun.
Characteristics of Gamification
Feedback – they have that with the gauge but it's not instant feedback
Goals – try to get this (efficiency) score. You win!!
Rewards or points: – give drivers badges or of course discounts
Levels: if/when they reach a certain accomplishment (number of points or badges) the driver levels-up (use normal distribution – "regular driver" if you fall within 1 SD, "super driver" if you're between 1 and 2 SDs and "Super-Duper driver" if you're above 3 SD)
Conflict/Competition/Challenge – "drivers of this truck typically get X score" See if you can get Y score"
Real-time competition: use geolocation?
Leaderboards: see where you fit among others (kind of feedback)
Criticisms of Gamification
It's silly
It's insulting (it treats the user like a child)
It's manipulative
It's oddly out of place
Gamification is bullshit.

I'm not being flip or glib or provocative. I'm speaking philosophically.

More specifically, gamification is marketing bullshit, invented by consultants as a means to capture the wild, coveted beast that is videogames and to domesticate it for use in the grey, hopeless wasteland of big business, where bullshit already reigns anyway. – Ian Bogost
The quote from Ian Bogost above is pretty strong stuff, but it's definitely worth reading the full blog post, entitled, Gamification is Bullshit. Bogost has written a number of books on games, including the excellent How to Do Things with Videogames (Electronic Mediations)
.
Bottom Line Questions About Gamification
Will the effort to put a system like this in place result in increased revenue?
How can the company confidently tie the game to increased revenue?
It is often difficult to confidently determine whether the game is contributing to the bottom line.
Additional Resources on Gamification
My episode on Educational Games contains a good deal of info on teaching, learning and video game principles
Here's a link to a free course you can take on Gamification. It's taught by Kevin Werbach on Coursera. I looked a few of the videos and the content and quality are quite good. Thanks to Antoine (in the comments below) for the suggestion!
Badgeville is a popular company working gamification. Check out there site for more info on what gamification really is
Great TED talk on the power of games in our lives: