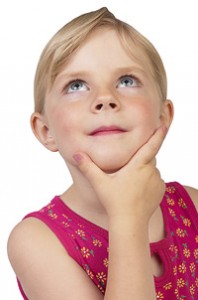 Why does it concern psychologists that the Texas GOP platform recently opposed the teaching of critical thinking? Most of us have been told since we were very young that critical thinking is very important. Psychologists certainly agree and a lot of time spent in most psychology classes is spent learning how to think critically. Why is it such a central part of our classes? And here's a kicker: it might be a lot harder to teach it than we had hoped. Find out why critical thinking is so central to psychology. Sounds kinda dry? I think you'll find this a lot of fun (in a mental kind of way…).

Critical thinking is essential if we are to get to the root of our problems and develop
reasonable solutions. After all, the quality of everything we do
is determined by the quality of our thinking. – The Critical Thinking Community
Resources on Critical Thinking
Knowledge-Based Education – We oppose the teaching of Higher Order Thinking Skills (HOTS) (values clarification), critical thinking skills and similar programs that are simply a relabeling of Outcome-Based Education (OBE) (mastery learning) which focus on behavior modification and have the purpose of challenging the student's fixed beliefs and undermining parental authority. – 2012 Platform of the Republican Party of Texas
School Health Care – We urge legislators to prohibit reproductive health care services, including counseling, referrals, and distribution of condoms and contraception through public schools. We support the parents' right to choose, without penalty, which medications are administered to their minor children. We oppose medical clinics on school property except higher education and health care for students without parental consent. — 2012 Platform of the Republican Party of Texas
Stay Up-To-Date on Psychology!
Every Psych Mnemonic from The Psych Files on Your Phone!
What is Psychology All About?