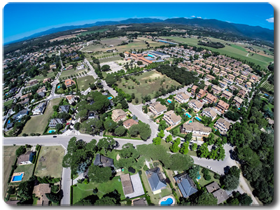 Passengers on an airplane spring to action when a stewardess needs help – but a neighborhood in New York City does very little when a woman is attacked. What's different ? How can we take what we learn from the airplane and apply it to the attack? Lecturing the neighborhood residents probably won't help. Can we do anything to the way the neighborhood is laid out to encourage interaction among residents and a greater sense of interdependency among them? We explore the topic of bystander intervention, diffusion of responsibility and the field of community psychology in this episode of The Psych Files.
Resources for this Episode
Good places for interaction are places where people, often from many parts of the community and/or diverse backgrounds, meet naturally and interact comfortably and often pleasurably because of the nature or attraction of the space and/or the activities associated with it. – Urban Land Institute
Many cities, Copenhagen is a prime example, have streets that are closed to vehicle traffic, either some or all of the time. These pedestrian passages, often lined with stores whose business is enhanced by the flow of pedestrians past their doors, allow people to rub shoulders with others from the community, to stop for conversation without the noise and other distractions of traffic. They often harbor street performers, outdoor cafes, festivals, and other features that encourage interaction.