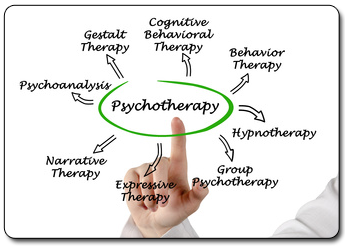 If you have been in therapy you want to believe it "worked". We all do. And hopefully it did have a positive effect on you. But how do you know? How do therapists know if what they're doing really has resulted in improvements in their clients? Yes, we have controlled studies for many treatments which give us confidence that these techniques really do help people, but we also have a lot of "therapeutic" techniques that have not been thoroughly tested. Nonetheless, lots of amazing claims are made for their effectiveness and no doubt the people who provide these therapies really do believe that they work.
But let's step back and look critically at what we're doing. We must be willing to look critically at what we're doing as therapists or healers of any type: are you really helping people or are you just picking and choosing the "evidence" that you think indicates success? Do you just want to believe because you work hard at what you do, or because you make a lot of money at what you do, or because some of your clients have said really positive things?
In this episode I discuss some of the excellent points made in an article entitled, "Why Ineffective Psychotherapies Appear to Work…". Prepare to be made uncomfortable.
Resources for this Episode
Lilienfeld, S., Ritschel, L., Lynn, S., Cautin, R., & Latzman, R. (2014). Why Ineffective Psychotherapies Appear to Work: A Taxonomy of Causes of Spurious Therapeutic Effectiveness Perspectives on Psychological Science, 9 (4), 355-387 DOI: 10.1177/1745691614535216
Here's a link to a PDF of the "Why Ineffective Pychotherapies Appear to Work.." article