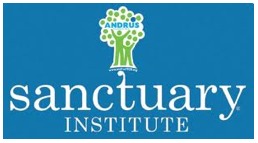 "Hurt people, hurt people" – The Sanctuary Model
Everyone was horrified to hear that an adolescent, Adam Lanza, walked into an elementary school and killed 20 children and 6 adults as well as killing himself. Many people have offered their view as to what was wrong with Adam and about what we could have done and should do to prevent these incidents. In this episode I'll share my concerns over what I think is going wrong with community mental health centers and why they probably would NOT have been able to help Adam, which is the extraordinary focus on productivity – the application of the factory model – to current mental health settings. I also introduce one approach that might help if more mental health centers adopted it, which is the "Sanctury Model".
Resources for this Episode
Green Chimneys is a residential facility that utilizes the Sanctuary model, as well as incorporating "animal assisted therapy". A fascinating place.
Anatomy of a Murder-Suicide. A fascinating article by Andrew Solomon, author of "Far From the Tree: Parents, Children and the Search for Identity."