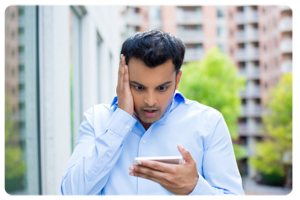 You've probably heard about these Brain Training games. Do they really help you keep your mind sharp? Will they prevent cognitive decline as you get older or will they slow the effects of Alzheimer's disease? In this episode I review some recent studies on the effectiveness (or lack thereof) of these popular games.
Basically, we think the most that they [the research on brain training games] have shown is that with enough practice you get better on these games, or on similar cognitive tasks, she says. There's no evidence that training transfers to any real world setting. – Michelle Rusk, Federal Trade Commission spokesperson
Brain Games Research
Owen, A.M., Hampshire, A., Grahn, J.A., Stenton, R., Dajani, S. Burns, A. S., Howard and Ballard, C.G (2010). Putting brain training to the test, Nature, 465, 775-779.
Colcombe, S. and Kramer, A.F. (2003). Fitness effects on the cognitive function of older adults. Psychological Science, 14(2), 125-130.
Papp, K.V., Walsh, S.J. and Snyder, P.J. (2009). Immediate and delayed effects of cognitive interventions in healthy elderly: A review of current literature and future directions. Alzheimer's & Dementia, 5, 50-60.
Willis, S.L., Tennstedt, S.L., Marsiske, M. Ball, K., Elias, F., Koepke, K.M., Morris, J.N., Rebok, G.W., Unverzagt, F.W., Stoddard, A.M., and Wright, W. (2006). Long-term effects of cognitive training on everyday functional outcomes in older adults. Journal of the American Medical Association, 296 (23).

 

Smith, G.E., Housen, P., Yaffe, K., Ruff, R., Kennison, R.F., Mahncke, H.W. and Zelinski, E.M. (2009). A cognitive training program based on principles of brain plasticity: Results from the improvement in memory with Plasticity-based adaptive cognitive training (IMPACT) Study. The American Geriatrics Society.