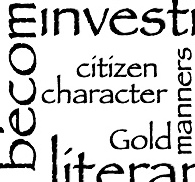 Have you ever deliberately replaced small words with bigger ones in order to sound more intelligent? Guess what – it usually doesn't work. In a series of studies Daniel Oppenheimer showed that writers actually came across as less intelligent when they used big words where smaller ones would have worked just as well. The bottom line: take the time to understand what you want to say and then say it in plain, ordinary language.
If you can't explain it simply, you don't understand it well enough – Albert Einstein
…the first step towards clarity is writing simply. – Daryl Bem
Resources for this Episode
Oppenheimer, D. (2006). Consequences of erudite vernacular utilized irrespective
of necessity: Problems with using long words needlessly. Applied Cognitive Psychology, 20, 139-156.
Diemand-Yauman, C., Oppenheimer, D. M., & Vaughan, E. (2010). Fortune favors the Bold (and the Italicized): Effects of disfluency on educational outcomes. Cognition.
Alter, A. L., & Oppenheimer, D. M. (2008). Easy on the mind, easy on the wallet: The effects of familiarity and fluency on currency valuation. Psychonomic Bulletin and Review, 15, 985-990.
Dr. Oppenheimer has a web page for his Oppenheimer Lab where you'll find lots of other interesting papers.