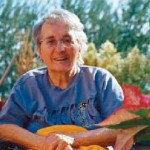 Almost everyone has heard of Elisabeth Kubler-Ross, her book On Death and Dying, and her five stages of grief. But are these stages accurate? Could the five stages of grief actually be doing more harm than good? Are they helping us to better understand what dying people go through or are they making it more difficult for us to truly understand and relate to them? Find out in this episode of The Psych Files.
Resources on Death and Dying
This study employed a research approach called ethnography: "…a methodological strategy…which… does not prescribe any particular method (e.g. observation, interview, questionnaire), but instead prescribes the nature of the study (i.e. to describe people through writing). Ethnographic studies are usually holistic, founded on the idea that humans are best understood in the fullest possible context, including: the place where they live, the improvements they've made to that place, how they are making a living and providing food, housing, energy and water for themselves, what their marriage customs are, what language(s) they speak and so on." – Wikipedia
Interesting video on YouTube of a little girl who expresses the stages of grief over the death of a pet fish.