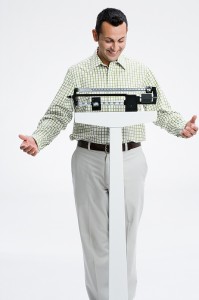 Confused about expectancy theory? I'll clear things up in this episode. It can be a little complicated but I'll use the familiar example of losing weight to nail this idea down. I'll also talk about goal setting. What's the psychology behind getting in shape? In this episode of The Psych Files podcast I examine two established theories of human motivation – goal setting and expectancy theory. If you've tried the Atkins diet, the south beach diet some other low carb diet plan or even (yikes!) a lemonade diet, then it's time to try something different – get into your head just a little bit and see what's going on in there. Join me for a different perspective on weight loss, exercise and fitness.
Resources on Motivation and Getting in Shape
The article that appeared in UCLA's Daily Bruin entitled, "Food Restriction Not Effective Long-Term Weight-Loss Solution" is no longer available online, but this is the one that mentions how some students are trying a lemonade diet to lose weight, not understanding that severe calorie restriction results in the body going into "starvation mode " and actually results in less weight loss. Here's a quote from that article:


Not eating enough food may become a problem because of metabolism decrease. When consuming fewer calories, the body thinks it is in starvation mode, so it wants to hold on to whatever calories it can and in fact will store them even more efficiently, said Dana Ellis, a cardiac dietitian at the UCLA Medical Center. As a result of food deprivation, the body starts to store every calorie as fat, according to an article by Sheri Barke, a dietitian at the UCLA Arthur Ashe Health and Wellness Center.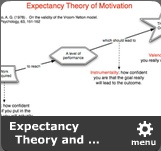 Check out below the voicethread I created to explain exactly how expectancy theory works using weight loss as an example. Click on the image below to listen and watch (use your mouse to move around) or go to this image on expectancy theory at the Voicethread website. Sign up and you can comment on this image as well!