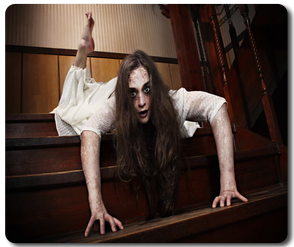 Is it possible that some people who we think are mentally ill are actually victims of demonic possession? One psychiatrist says yes. Another psychiatrist says no – believing this is true is a matter of not carefully thinking about what you see and hear from others. In this episode I break down the claims made by Richard Gallagher and a counterpoint to Gallagher which was written by Steven Novella. Along the way we'll learn about logical fallacies such as the "argument for incredulity" and the "argument of ignorance". I think you'll find this fascinating and I'd love to hear your thoughts on this.
the Argument of Incredulity: "Well, I can't explain it, so it must be unexplainable!"
the Argument of Ignorance: "Well, I don't know how to explain it therefore…it must be UFOs, or demons, or otherworldly forces…"
Resources
Thanks also to Bill Altman and Chris Green for their input on the infographic.
Learn more about logical fallacies