Most Popular Psych Files Episodes - 2015
Jun 23, 2016 - thepsychfiles.com -

708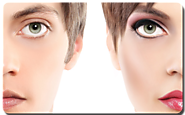 A small number of men cross dress and many movies and broadway shows feature cross dressers (transvestites), so obviously many people find it fascinating and
Jun 23, 2016 - thepsychfiles.com -

526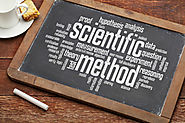 What's the connection between life on Mars and the need to properly replicate scientific studies? Well, replicating a study one time and not finding the results the original researchers find is NOT proof that the original study was a fraud. Let's be clear about what replication really means. Here's a bunch of examples. This topic ties into the so-called "woman on mars" that so many people are seeing. I would love it if we had solid proof that there was life on Mars. So far we have "pretty darn good" evidence that the conditions were right for life on Mars.
Jun 23, 2016 - thepsychfiles.com -

604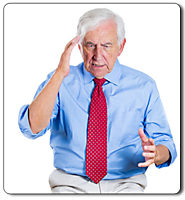 How can technology be used to help people with Dementia and Alzheimer's? Here are a few examples. You may have heard of the "Internet of Things" – this is the idea that we can place small Internet-connected devices onto everyday household objects in order to get information from them about what you are doing – and not doing – throughout the day.
Jun 23, 2016 - thepsychfiles.com -

418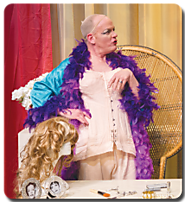 I was recently cast as "Albin" in the musical La Cage Aux Folles and it has given me the unique opportunity to have to learn how to act more effeminate and to cross dress. As a psychologist who obsesses about the "psychology of everyday life" you can imagine how I've been thinking about what there is to learn from this experience. The show goes up in less than a week but I wanted to share my experiences thus far and talk about issues such as gender roles and why I think the movie (La Cage Aux Folles or the American version which is called "The Birdcage") and the musical have been so popular.
Jun 23, 2016 - thepsychfiles.com -

610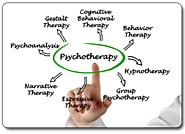 If you have been in therapy you want to believe it "worked". We all do. And hopefully it did have a positive effect on you. But how do you know? How do therapists know if what they're doing really has resulted in improvements in their clients? Yes, we have controlled studies for many treatments which give us confidence that these techniques really do help people, but we also have a lot of "therapeutic" techniques that have not been thoroughly tested. Nonetheless, lots of amazing claims are made for their effectiveness and no doubt the people who provide these therapies really do believe that they work.
Jun 23, 2016 - thepsychfiles.com -

558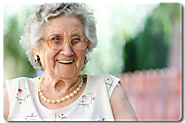 We all want to help others – especially those in the "helping professions" – but what's the best way to do that? Therapy? Medication? How about setting up an entire fake village set up to look like the '50s with helping professionals dressed up to look like grocers? Sound bizarre? Well, they're doing it in Amsterdam.
Jun 23, 2016 - thepsychfiles.com -

528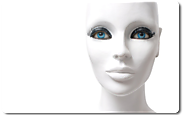 Does it matter if a robot looks male or female? You might not think so, but are we perpetuating stereotypes if if we create a robot that looks "feminine" to help the elderly aren't we continuing the stereotype that these types of jobs are "women's" jobs? If we create "masculine" looking robots to work outside and do adventurous, heavy lifting jobs aren't we discouraging young women from entering such jobs? Something to think about. Also, have you ever said (like I have) "Like a girl"? What effect does that have on young girls? Isn't it, upon reflection, a derogatory thing to say – implying that girls are weak and uncoordinated? And how about "Be a man" – doesn't that encourage young boys to distance themselves from their feelings?
Jun 23, 2016 - thepsychfiles.com -

492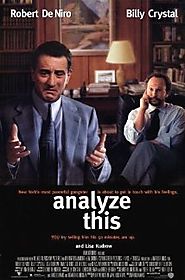 Here's an analysis of the movie Analyze This - what it gets wrong and right about how psychotherapy actually works.
Jun 23, 2016 - thepsychfiles.com -

574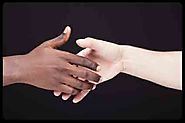 Why does conflict emerge as it did in Baltimore last week among the police and the African-American community? Is it caused by poor parenting? Poverty? Joblessness? I provide a psychological perspective on the situation. I look at how stereotypes develop and conflict among groups develops. The solution is complex but the theories on these two issues give us some insight into what has to happen to resolve the problems.
Most popular The Psych Files Episodes in 2014
Mar 21, 2015 - thepsychfiles.com -

2917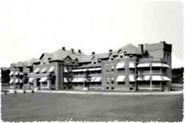 Ever wondered what it was like to be a patient in an "insane asylum"? "Asylums" changed names over the years (including "State Hospital" and "Psychiatric Center") and so did the treatment of the mentally ill. Hear from Dr. Jennifer Bazar how we went from chaining people up to hydrotherapy to sexual surgery and finally to what is called " moral treatment ".
Mar 21, 2015 - thepsychfiles.com -

2652

What makes some songs so popular? Guess what - psychologists actually know a lot of the answers. In this episode we'll listen to excerpts from Leonard Cohen's song Hallelujah, as well as Noisestorm's Ignite, Adele's Someone Like You, the Enterprise Theme from Star Trek, and even two pieces of music from the motion picture Koyaanisqatsi.
Mar 21, 2015 - thepsychfiles.com -

2151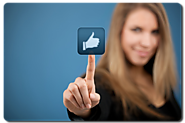 How do we motivate you to click online? Well, we don't necessarily have to pay you to get you to do things ( extrinsic motivation) because you're already a curious person.
Mar 21, 2015 - thepsychfiles.com -

2256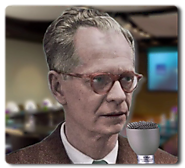 You may have heard this rumor about B.F. Skinner raising his children in one of his (presumably oversized) "Skinner boxes". Is there any truth to this? Related rumors: that Skinner's daughter became mentally ill as a result of being raised in this box and that she sued her father when she became an adult.
Mar 21, 2015 - thepsychfiles.com -

2379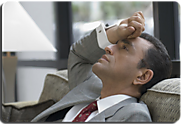 We all know that adolescence is a time of change and often a tough time for the teen. But what about the parent? Today's parents are often older than years ago, and today's parents are sometimes going through their own self-examination, their own doubts, their own exploration.
Mar 21, 2015 - thepsychfiles.com -

2720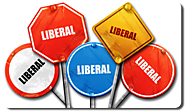 Surveys find that psychologists tend to align themselves with a liberal political orientation. Why is that? Are liberal-minded people drawn to human service professions or is there something about working in human services that causes people to become more liberal in their political views?
Mar 21, 2015 - thepsychfiles.com -

2882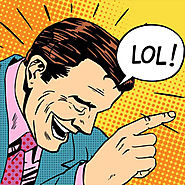 Mnemonic image for remembering 4 jokes: dead cat, flipping coins, toast and ice cream, twins. How many times have you wanted to remember a joke at a party but you just can't? Well, there IS a way to remember jokes and I have got 4 jokes for you along with a mnemonic to help you remember all 4 of them.
Mar 21, 2015 - thepsychfiles.com -

2642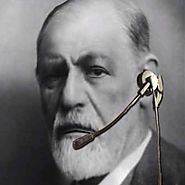 A humorous way to learn about the Freudian defense mechanisms (actually elaborated by Anna Freud) of Displacement, Denial, Sublimation, Reaction Formation, and Projection. A little dream analysis thrown in. Who knows? Maybe Freud would have been good at tech support...(technically, this is a video version of episode 209).
Mar 21, 2015 - thepsychfiles.com -

2327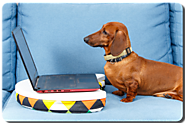 It's easy to find videos on the web of animals showing what appears to be some pretty smart behavior. But is it really "smarts"? How can you tell? In this episode I'll point out examples that look like intelligence but probably aren't - as well as an example of animal behavior that is really hard to dismiss as anything but "smarts".
Mar 21, 2015 - thepsychfiles.com -

2379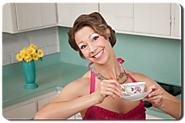 Do "Most men lead lives of quiet desperation" or are we actually pretty happy most of the time? As it turns out humans are far more resilient than you think. Ever heard of the term " affective forecasting"? It's something we do every day and very often we make mistakes doing it.
Most Popular Psych Files Episodes 2013
Jan 29, 2013 - thepsychfiles.com -

9393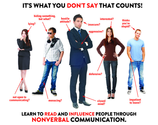 Top episode: 66,000+ downloads! What is your body position revealing about you? Some things are obvious - you probably know that crossed arms indicate a certain distrust. There are also flirting gestures that I'll bet you think you know well (like women playing with their hair and men sticking out their chests), but what about your thumbs? My thumbs? Yes, you might well be revealing something about yourself by where you're putting them would you believe.
Jan 29, 2013 - thepsychfiles.com -

10597
Runner up: 38,207 downloads. When you participate in a sport do you talk to yourself? Do you try to psych yourself up, or do you give yourself instructions on how to hold a part of your body or how much energy to exert or when to hold back?
Jan 29, 2013 - thepsychfiles.com -

10147

Bronze metal: 37,897 downloads. In the market for a car? Believe me: they have seen you coming and they are ready to use some sophisticated techniques to persuade you to buy. Learn how persuasion techniques are used to change your attitudes and behavior to align with the goals of the salesman.
Jan 29, 2013 - thepsychfiles.com -

8715

An episode on reliability in the top 10? Go figure.
Can you tell your personality from what flavor ice cream you like? There are lots and lots of so called Personality tests on the web. How do you know when you've come across a good one? For example, are the inner workings of your personality revealed in the playlists you have on your smartphone or mp3 device?
Jan 29, 2013 - thepsychfiles.com -

9920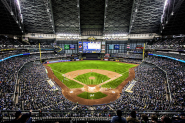 An episode about baseball and robot dogs. Easy to figure why this one is in the top 10.
What you think you know about embodied cognition is wrong. There is a lot of talk and a lot of research about embodiment, but listen to one of the top researchers tell you what it is - and what it is not.
Jan 29, 2013 - thepsychfiles.com -

7731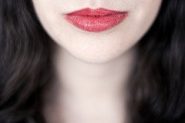 The psychology of gender - always an interesting topic.
Do women who work in typically male dominated jobs play down their femininity in order to be gain more respect from their male co-workers? In this episode we'll explore this stereotype threat as well as something you may not have heard of: the lipstick effect.
Jan 29, 2013 - thepsychfiles.com -

10471

Freud and therapy - always interesting.
Transference and Countertransference are two key concepts in psychoanalysis and they are fascinating. Need to understand these ideas more fully? Listen to psychoanalyst Kerry Malawista describe them and her book Wearing My Tutu To Analysis.
Jan 29, 2013 - thepsychfiles.com -

8166

The influence of red dresses, babies and presidents.
The latest and most interesting studies in psychology. Take a tour with me as I talk about what looking presidential looks like, how babies know that we're telling them a joke, why yawning is contagious and why red dresses are so alluring.
Jan 29, 2013 - thepsychfiles.com -

8934

The study that made us all rethink how we conduct research in psychology.
Have Psychologists really found evidence for psychic phenomenon? In this audio episode, Michael Britt talks to the author of the first replication of the famous Daryl Bem study on psychic phenomenon.
Jan 29, 2013 - thepsychfiles.com -

10259

One of my favorite topics - even includes a clip from Monty Python (in the third installment in this series).
The Texas GOP platform recently stated that it did not want critical thinking to be taught in the schools. Find out why this alarms psychologists.
11
Most Popular Psych Files Episodes of 2012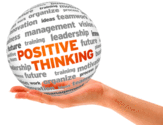 Most Popular Psych Files Episodes of 2012
Jan 15, 2012 - thepsychfiles.com -

10242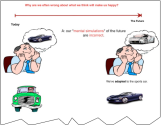 We think money will bring happiness, but research in the area of positive psychology has consistently found that having more money does NOT make us happier. Find out how to spend your money the right way so that it really can bring happiness into your life.
Jan 15, 2012 - thepsychfiles.com -

11921

Is cuddling good - especially for men - in marriage? Do baths make you feel less lonely, is Google really making you stupid, how does your body language affect your feelings, and….is that your cell phone vibrating? In this 2nd Psych Files brief I take a look at some of the more interesting psychological research circling around the web this past month.
Jan 15, 2012 - thepsychfiles.com -

11926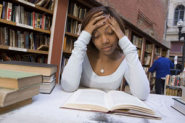 Don't be frustrated with low grades. If you study RIGHT you will get good grades. What does that mean to study right? How do you improve your study skills? I've got 5 techniques that will help you get better grades, develop effective study skills, and I'll give you one very important warning about something you may be doing that you have to stop!
Jan 15, 2012 - thepsychfiles.com -

9348

Borderline Personality Disorder is a difficult disorder to understand and treat. Briefly, people who suffer from BPD tend to have a heightened sensitivity to rejection. When they feel that they are being rejected they can react with strong feelings of anger. Their emotions can be very intense and vary widely during the day.
Jan 15, 2012 - thepsychfiles.com -

11532

Feeling guilty about not being a Tiger Mom (or Dad)? Let me give you 3 reasons why you don't have to feel that way. Get yourself ready for the next time that someone says that you (or parents in general) have to be tougher on our kids.
Jan 15, 2012 - thepsychfiles.com -

11007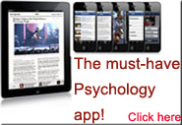 Do you have a dull job? Wonder how it can be made more motivating? That's the challenge – how can we make jobs that are typically not much fun (like an assembly line job) more interesting to do?
Jan 15, 2012 - thepsychfiles.com -

12176

Afraid of zombies? Heard about the coming zombie apocalypse? Have you watched the TV show The Walking Dead or ever seen a movie about Zombies (perhaps Zombieland or Dawn of the Dead)? What is so fascinating about the undead? Why do many of us get a strange pleasure out of seeing a zombie get killed?
Jan 15, 2012 - thepsychfiles.com -

10748

In this episode I put Jack Lalanne on the couch. I take selections from several of his vidoes and see what they reveal about his personality. He was clearly passionate about exercise, but what drove this passion? What was his underlying motivation?
Jan 15, 2012 - thepsychfiles.com -

11915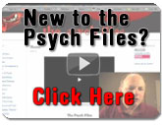 What's going on with Psychology? There have been a number of reports about poorly conducted or completely fraudulent research in the field such as this one that appeared in the New York Times.
Jan 15, 2012 - thepsychfiles.com -

11409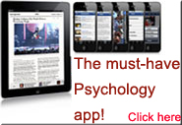 How does Behavior Modification work? Find out in this episode as I interview Scott Milford, author of the Behavior and Motivation website. If you're about how to apply Psychology to everyday life then this is the guy to show you how he does it.
The Psych Files Most Popular 2007-2009
The most popular from the early years...
Feb 03, 2013 - thepsychfiles.com -

7982

Guess what? There's no such thing as learning style (the theory that each of us has a preferred way to learn new ideas. There are many supposed kinds of learning styles, such as a visual learning style, an auditory style, kinesthetic, etc.). Don't believe it? Neither did I at first. I was sure for a long time that I personally had a visual learning style. Now I'm not so sure anymore. Listen to this interview with professor and author Daniel Willingham as he and I discuss the topic of learning styles.
Feb 03, 2013 - thepsychfiles.com -

9650

Listening to music clearly affects our emotions, but how exactly? How can music make us feel sad, or happy? What's going on with the melody, rhythm, and harmony?
Feb 03, 2013 - thepsychfiles.com -

8665

How did you get to be heterosexual? Homosexual? Bisexual? Was it nature or nurture (or both?). Were you born with a sexual orientation or did it develop as you grew? What role did your parents play? In this episode I present the most recent scientific research on the topic of how we develop our sexual preference. You'll find out whether heterosexual men have more testosterone than homosexual men, how most people know their sexual orientation when they are as young as 10 years old (blame your adrenal gland), how your third intersitial nucleus might be playing a role and finally, could it have something to do with the length of your fingers? Find out in this episode of The Psych Files.
Feb 03, 2013 - thepsychfiles.com -

8171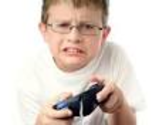 Recent research on violent video games is pretty conclusive and you're not going to like it: there's good evidence that people if you play violent video games you might be less likely to a) notice aggressive events, b) perceive fewer or less severe injuries, c) feel less sympathy for violence victims, and d) have less negative attitudes towards violence. In this video I take a close look at this research.
Feb 03, 2013 - thepsychfiles.com -

8372

What does this mean, Correlation does not imply causation? The image below provides two good examples. You'll understand it quickly when you look at this graphic.
Feb 03, 2013 - thepsychfiles.com -

8571

Too many people dismiss Freud because he had a few controversial ideas, but as I try to point out in this podcast, many of Freud's ideas were very influential and can, with a little attention, be seen in everyday life.
Feb 03, 2013 - thepsychfiles.com -

9450

What's wrong with thinking positively? Could be a lot. I'll share some ideas for bringing about more positive events in your life and discuss how important negative - that is sad - feelings are in our lives. Those are moments not to run from, but to embrace.
Feb 03, 2013 - thepsychfiles.com -

8366

Need to understand how factorial designs work? This video is for you. In this episode I show how a two factorial research design works using an interesting topic: physical attractiveness. You'll see what is meant by main effect and an interaction. Do you think attractive people get all the good stuff in life? Watch to find out how it can be to your disadvantage to be attractive and along the way learn about factorial research designs.
Feb 03, 2013 - thepsychfiles.com -

7480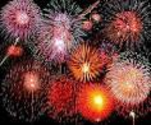 Why is it so hard to keep our new year's resolutions to lose weight? I explore this question in this episode in which I also take a tour through the various schools of psychology and show how each one would explain why you have trouble keeping your promise to yourself to lose weight (or stay out of debt, or stop smoking).